DISCOVERY PACK #1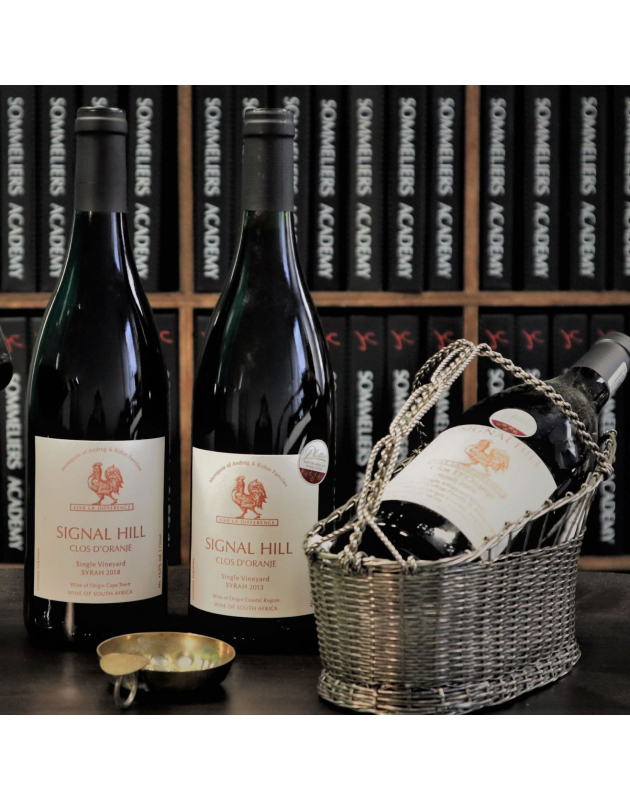 DISCOVERY PACK #1
This pack of some of our vinotheque wines have been selected by our winemaker to give you the change to explore the identity of Signal Hill wines are an unbelievable great price. It is some of our rare, or mature wines kept by our cellarmaster.

Your Discovery Pack will consist of the following : 

1 bottle of Clos d'Oranje 2013 Syrah
1 bottle of Clos d'Oranje 2018 Syrah
1 bottle of Pinot Noir Stellenbosch 2006
1 bottle of Grenache Noir Durbanville 2013
1 bottle of Cinsault 2012
1 bottle of Petit Verdot 2004

Only 6 packs are available!
Technical Analysis
alc
rs
pH
ta
Wine Information
Accolades
Brand Group
Signal Hill
Other
Winemaker
Variety
Various
BlendPercent
FoodSuggest
Ageing